On a recent trip down to Washington DC from our headquarters in northern New Jersey, we took some time out of our day to stop by WineLAIR in the city's West End neighborhood - just east of Georgetown. This private, membership-based lounge and bar serves as a community for DC's wine enthusiasts and can be found next to the Ritz-Carlton. The location represents the first US-based expansion of the popular European WineBANK concept which has locations in Hamburg, Vienna, Frankfurt, Basel and Cologne.
But we were not there to sample Merlots. No, we were on a mission to find some beautiful leather pieces Jamie Stern produced for the club's various dining and leisure spaces. The project was specified by the Virginia-based architectural design firm, 5th Edition Designs and we couldn't have been more excited to finally see the furniture in person.
We pulled up to 22nd Street NW and were greeted by a pair of friendly staff members who were more than accommodating in letting us come inside, poke around and take a few photographs.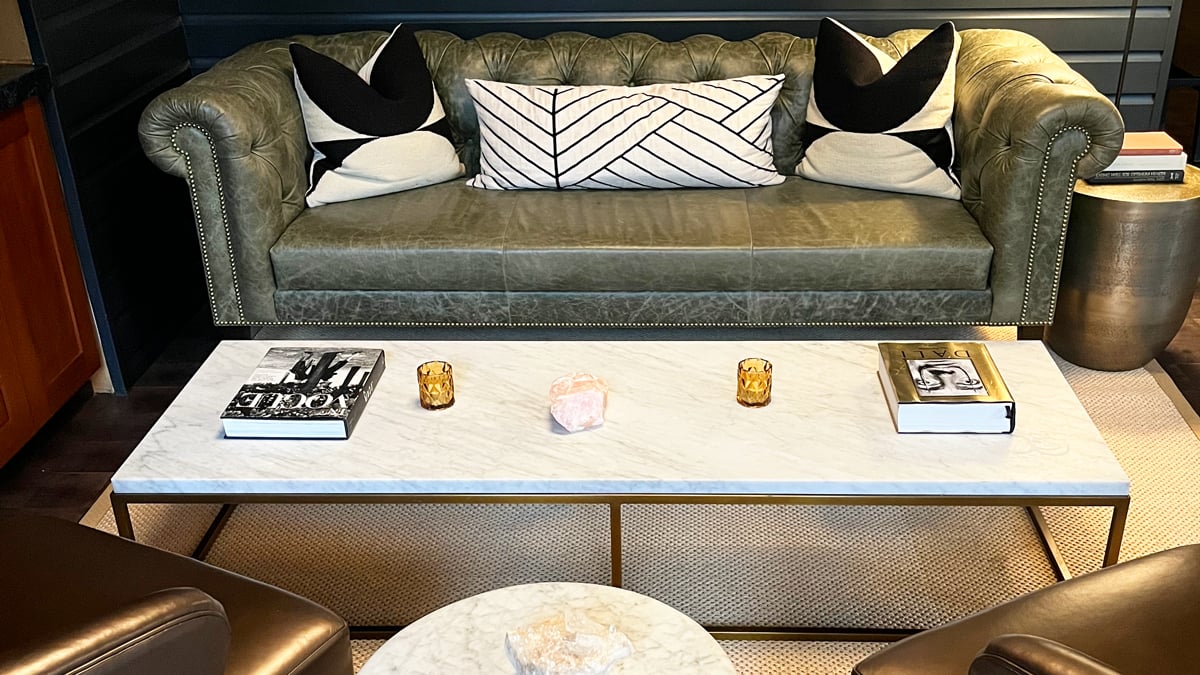 Upon entering the main lounge area, a pair of our Baker Street Sofas immediately caught our eye. As Jamie Stern's take on the Chesterfield Sofa, it's only right to upholster this classic piece in a timeless leather such as our Triple Crown Pasture. This in-stock leather from our Express Collection offers a sophisticated worn-in aesthetic that gives the impression of years of loving use while also boasting a robust semi-aniline finish to protect it from unwanted scratching, fading and further distressing.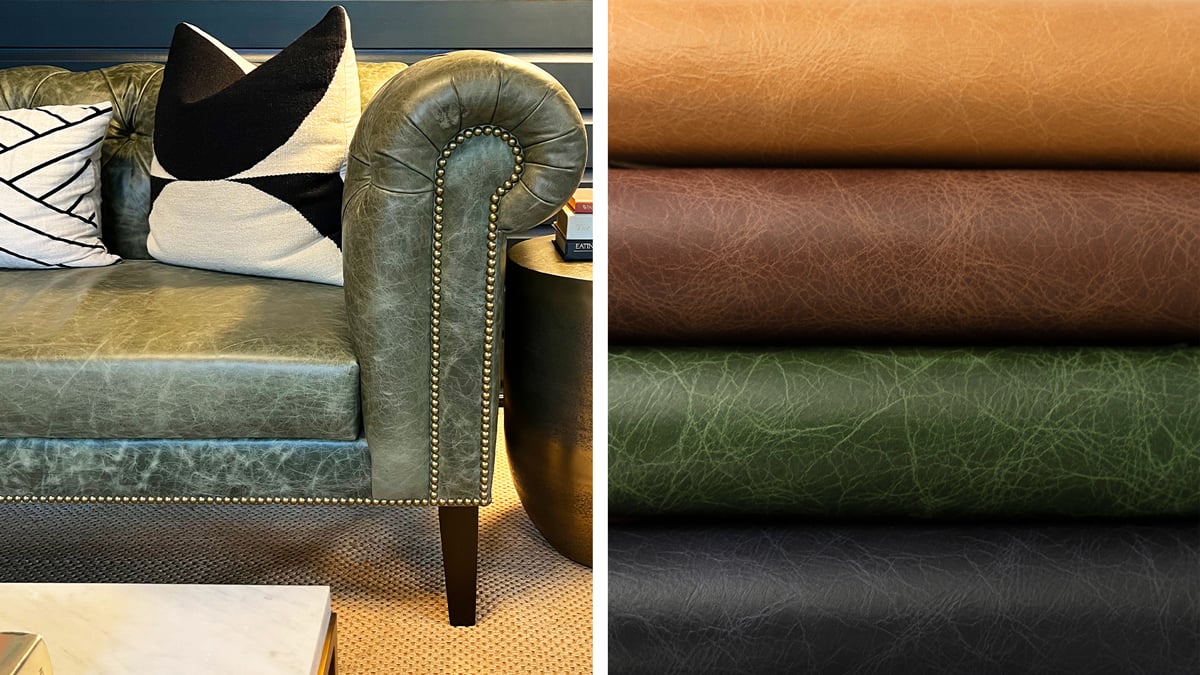 That's not all! In the same space we also spotted three of our Dionne Lounge Chairs. With their diamond-tufting, rolled arms and nailhead trim detailing, the Dionne's design is very much inspired by the Baker Street Sofa and its traditional design flourishes. WineLAIR's Dionnes were upholstered in another favorite leather from our Express Collection, Leaps & Bounds Indy Bronze.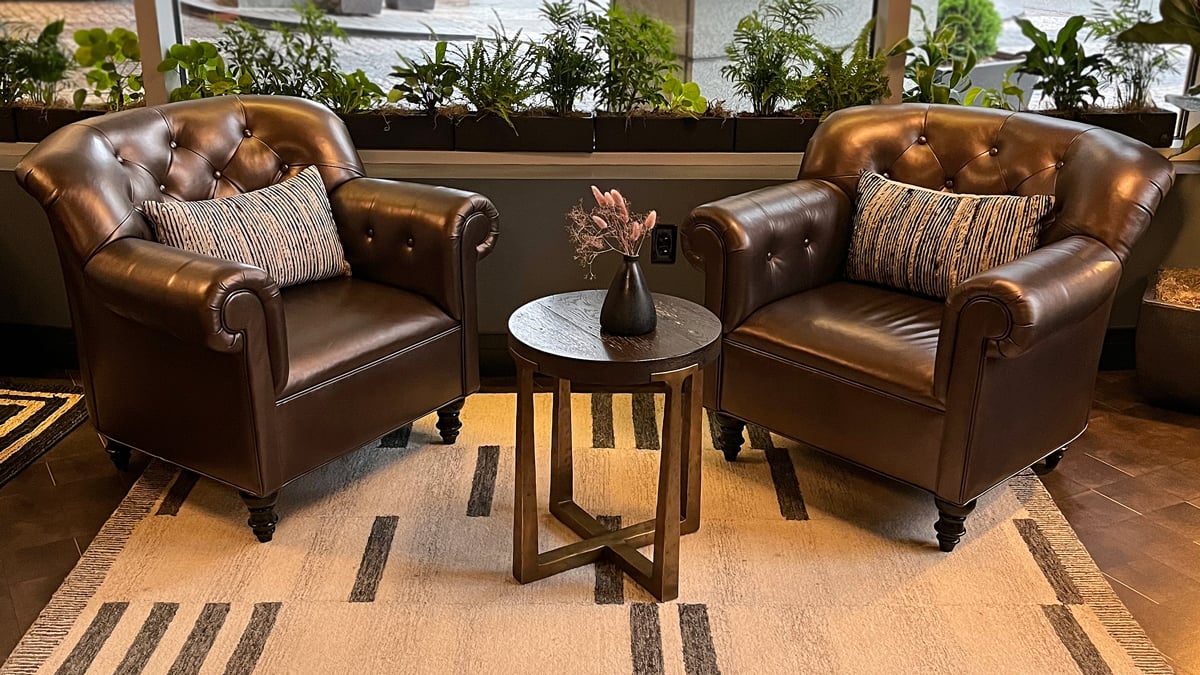 While the Triple Crown Pasture speaks to tradition and timelessness, Leaps & Bounds is subtly modern with a distinct sense of opulent style. Similar to our Heavy Metal leather, Leaps & Bounds is finished with a metallic semi-aniline topcoat to give it a beautiful pearlescent luster that effortlessly suits contemporary pieces and classics alike.
The luxurious Leaps & Bounds Indy Bronze was also specified to upholster a dozen Thoms, one of Jamie Stern's most popular dining chairs. These twelve Thom Chairs were placed throughout the lounge as well as the dining and bar areas.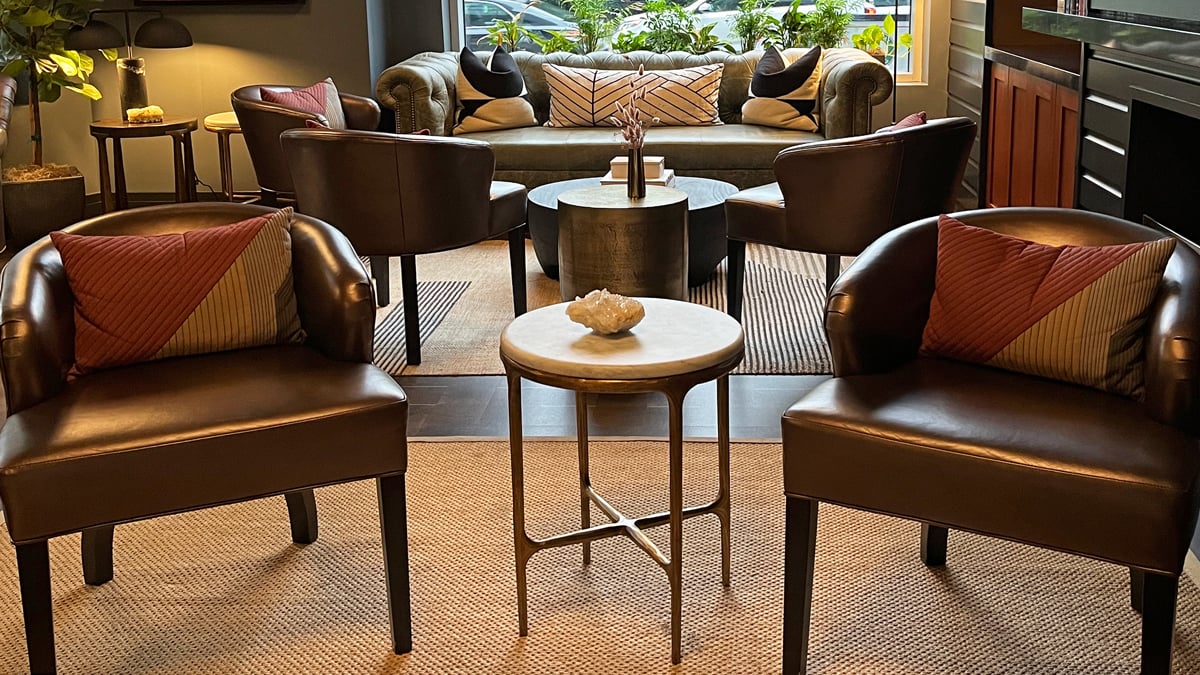 As our tour took us into a temperature-controlled wine storage and tasting room, we found four more pieces upholstered in the same metallic leather. These were the custom versions of our April Wingback Chairs and they looked absolutely stunning in the Leaps & Bounds leather, especially when viewed under the dramatic lighting of the space.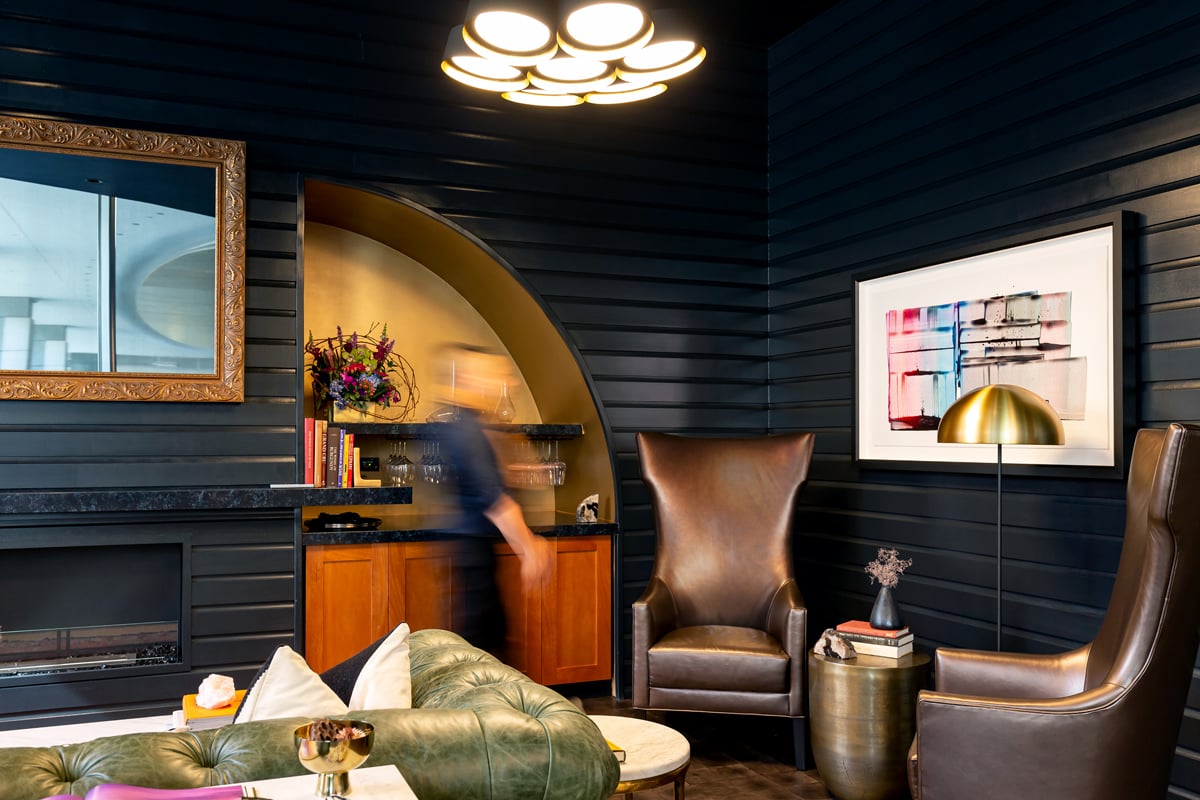 We knew there was a final piece we hadn't seen yet and it happened to be the one we were most eager to get to. As we made our way to the central dining room, a custom U-shaped Belmont Banquette upholstered in Triple Crown Pasture ended this search. The piece is a classic banquette style featuring diamond tufting, a tight seat/tight back construction and simple tapered wood legs, which serves as the perfect canvas to showcase a gorgeous distressed leather.
All in all, it was a great experience getting to finally see our furniture and leather adorning this beautiful wine club's various spaces. Cheers!