For BDNY 2018, Jamie Stern: Furniture, Carpet & Leather teamed up with Mannington Commercial for a series of great events, prize giveaways and engaging design experiences. Four of our reps attended the BDNY Kick Off Party on Saturday night and supposedly behaved themselves. Sunday and Monday were filled to the brim with unforgettable happenings and going-ons. We met some great new people, caught up with old friends and possibly had one too many of John Kroner's signature cocktails.

Our first event took place on Sunday and was dubbed "Sunday Bloody (Mary) Sunday". Designers and architects started arriving at 8:00 am sharp and noshed on bagels and lox before washing them down with one, two, three or even four Bloody Mary's from the bar. New guests to the Jamie Stern Showroom (located on 115 W 30th Street) were immediately drawn to our hairy Victor Lounge Chair and leather-clad Chappie Swivel.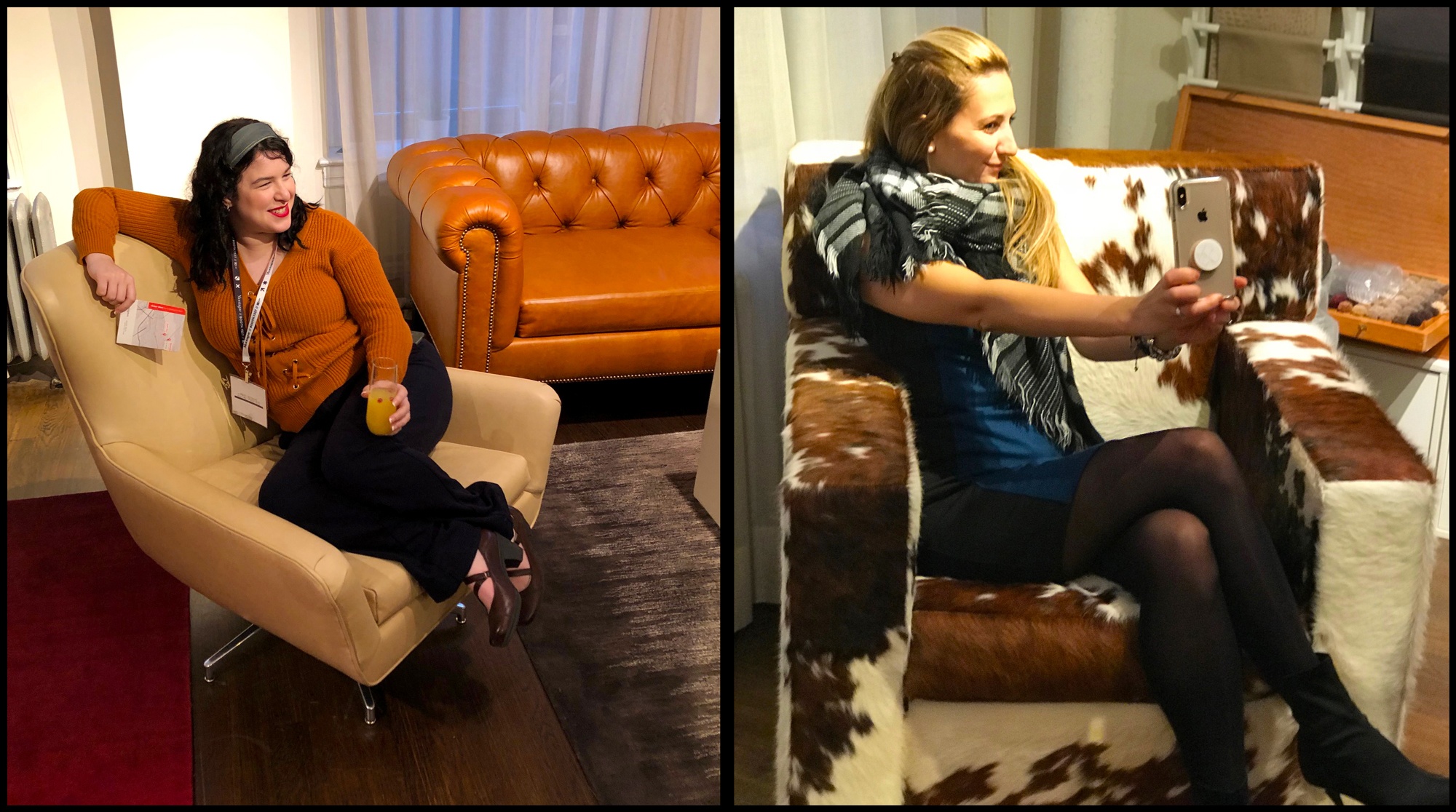 The different leathers used to upholster these pieces could be found on the many walls adorned with our 750+ standard and express leather offerings.
As a sincere thank you to all the wonderful friends who made time in their busy BDNY schedules, swag bags featuring a brand new Hair-on-Hide clutch, a full-grain leather keychain and a plethora of other Jamie Stern goodies were handed out to all attendees!

The events didn't slow down at all when the sun rose on Monday morning with the Jamie Stern team preparing for a completely different set of designers for our second event, "Mimosa Monday". Day Two Guests mixed champagne with classic orange juice or experimented with less typical fare like lychee and passion fruit.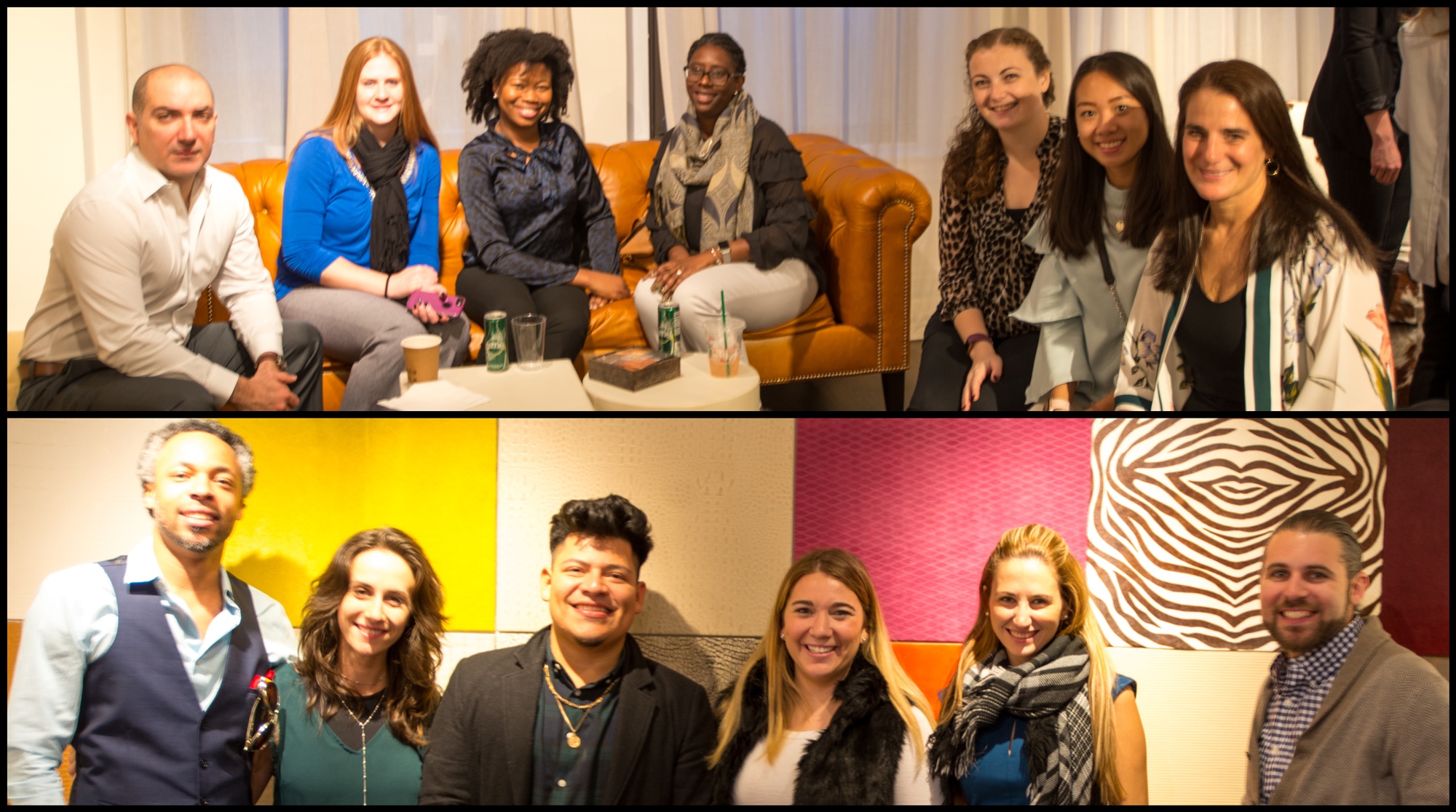 Many guests found themselves exploring the recently renovated carpet wall and learning about our various carpet qualities including hand-loomed, hand-knotted, flatweave and the newly introduced Axminster collection. Nothing was spilled on any of the products, which very well may be a first for the Jamie Stern Showroom.

The swag bag giveaways naturally continued on Monday, but with the added bonus of a chance to win one of our renowned Hair-on-Hide or Vegetable Tanned Tote Bags! A lucky few carried these bags out and hopefully flaunted them around the show with the label out!

Finally, the Jamie Stern team made its way over to the Javits Center for a cocktail party at Mannington Commercial's booth. The cocktail party culminated in the drawing of the winners of the weekend's final giveaway, two $500 gift certificates to the Ritz-Carlton. Cristi Moore from Gensler Atlanta and Allison Smith from Minno & Wasko were the two lucky winners.

To Cristi, Allison and all of the other designers and architects who stopped by the showroom this weekend, we would like to express our utmost gratitude. We had a great, great time and hope you all did too. See you soon!
-Jamie Stern Team