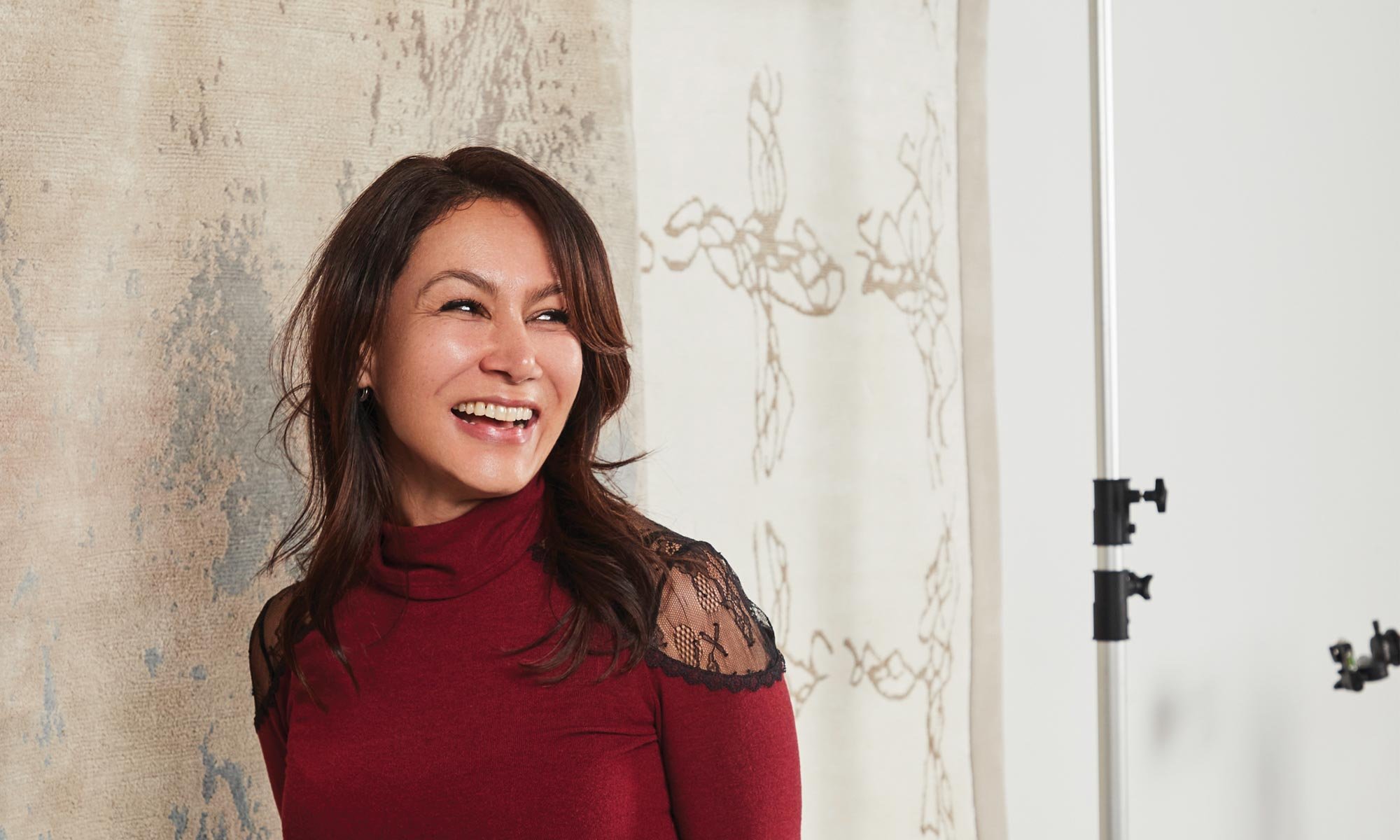 Mitra Moshari is the founder and principal of the Brooklyn-based interior design firm, Moshari Studio. Growing up on three continents, the Swiss-born Persian designer developed a love for vibrant, diverse approaches to art, architecture and design.
In 2022, Ms. Moshari introduced her first rug collection, a collaboration with Jamie Stern, in which each of her seven designs were made exclusively with natural fibers such as wool, silk, bamboo and linen. Drawing on a wide range of inspirations including organic textures and colors found in forests and on beaches as well as Persian calligraphy, Deconstructivism and Expressionist art, the Moshari Studio Rug Collection sought to astutely bridge the gap between natural and manmade beauty.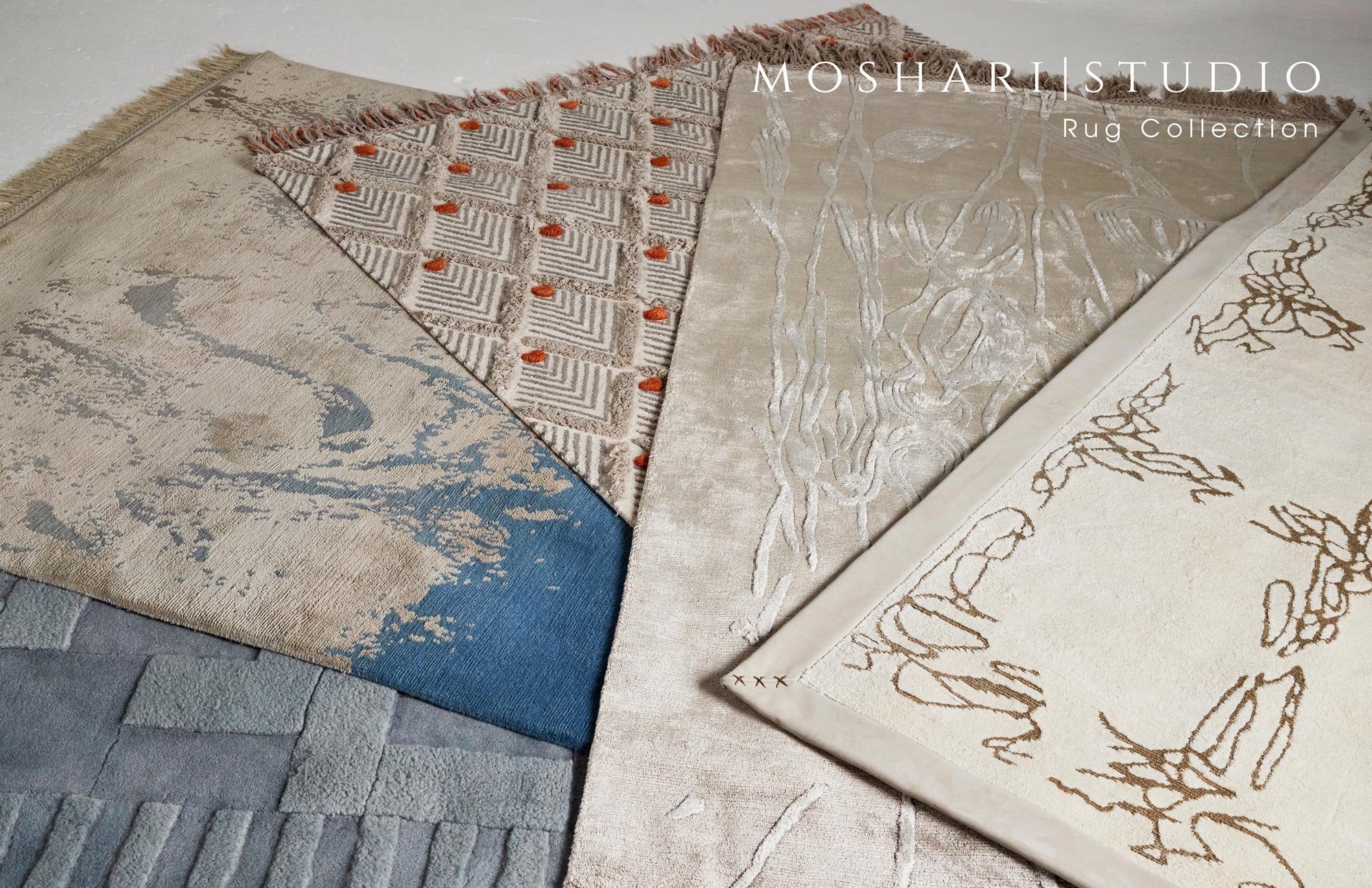 We sat down with Ms. Moshari to discuss the collection, her influences and her unique approach to the design process.
Could you elaborate on some of your inspirations behind the Moshari Collection?
They come mostly from my childhood visiting Iran. The gardens, my relatives and the role that tapestries and rugs played in our culture. When my mom would visit Iran, she often came back with silk rugs. She'd bribe the customs agents to let her bring these gorgeous rugs home. That was my introduction to quality craftsmanship and natural materials. Since then, I refuse to work with manmade materials and find natural fibers to not only be beautiful, but to serve as an investment as well. These rugs will age and become more beautiful with deeper, richer colors.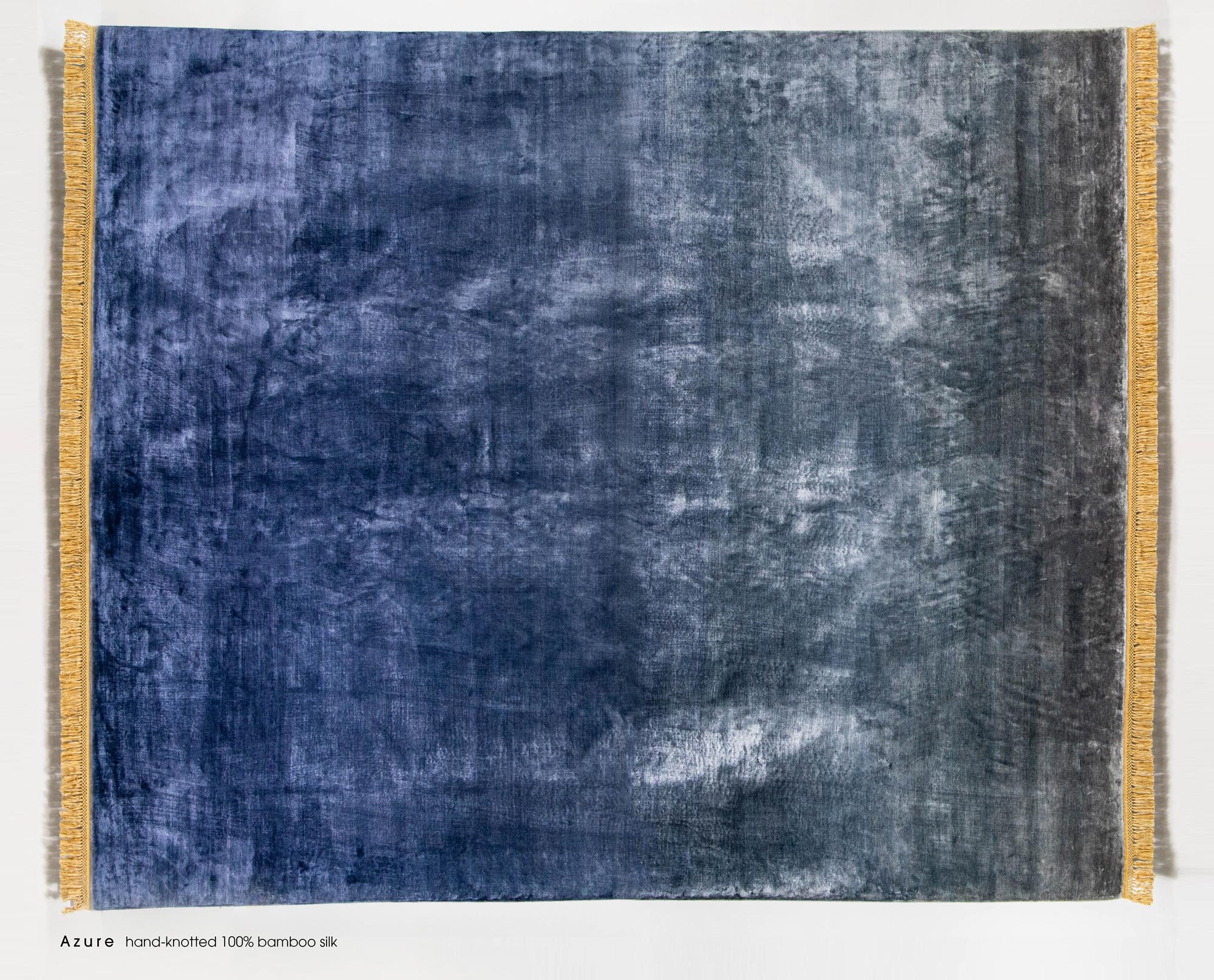 Where does your process begin when designing a rug?
For me, the rug sets the tone of a room and acts as a foundation that I build upon. I consider where it's going: Which room? Who will be using it? If it's in the bedroom, the setting is more intimate and you're more likely to walk around barefoot. Did you know your feet have over 7,000 nerve endings? My feet feel heavenly on pure silk. Humans are tactile creatures that respond well to softness.
What drew you to the natural fibers you selected for these rugs?
My grandmother was an exceptional seamstress. Growing up, I would watch her work mostly in silks and velvets. This exposure drew me to rich textures and I find myself using them in my interior designs and rug designs.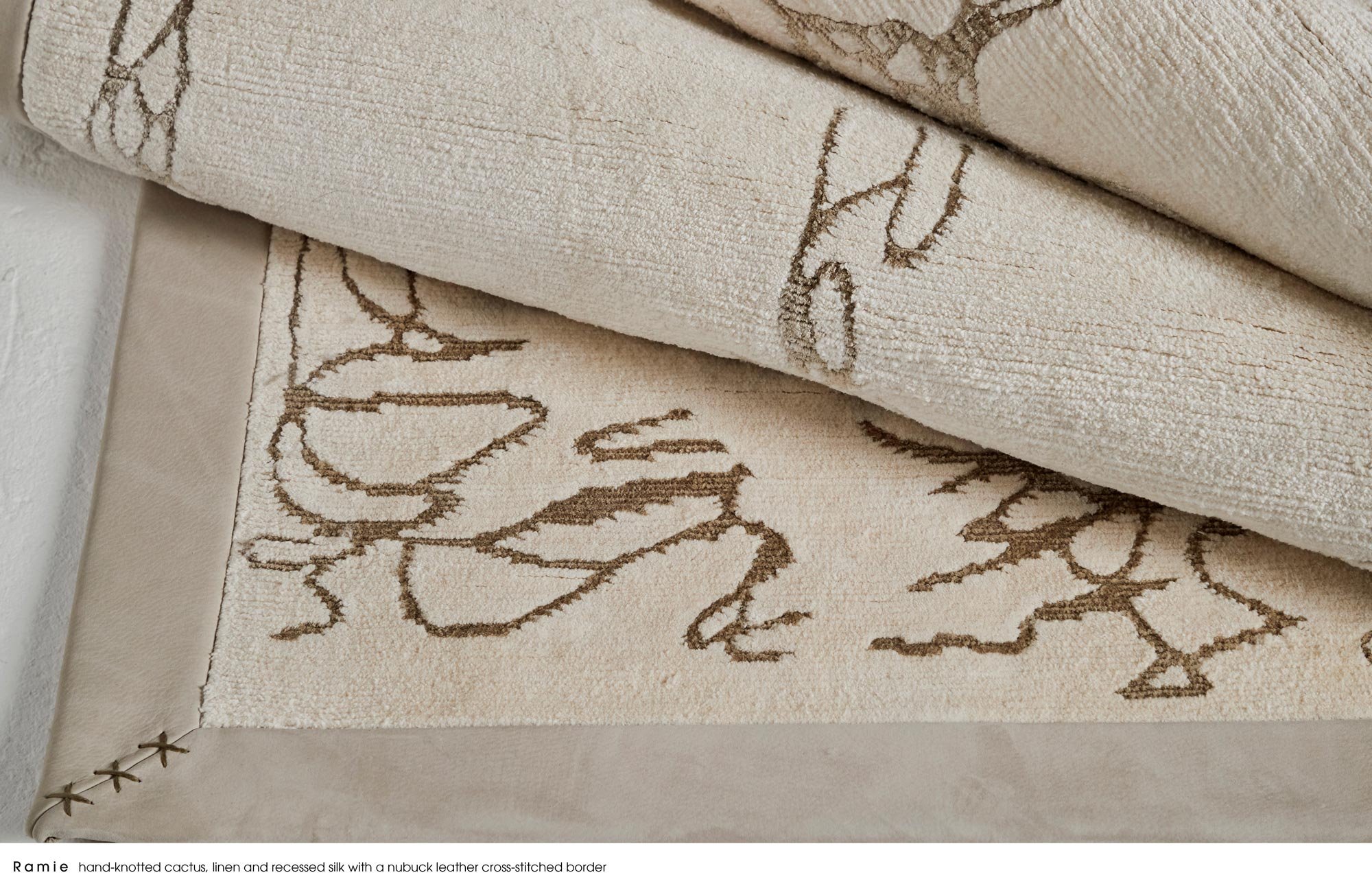 Do you have a personal favorite rug (or rugs) in the collection?
Ramie and Arabesque. Ramie consists of cactus which is somewhat of an unorthodox material for a rug (or at least one I had never worked with) and mixing it with raw silk resulted in a unique feel. Arabesque is your classic luscious silk rug - the ultimate luxury with a soft sheen that plays off the light. There's nothing like pure silk. It even smells good!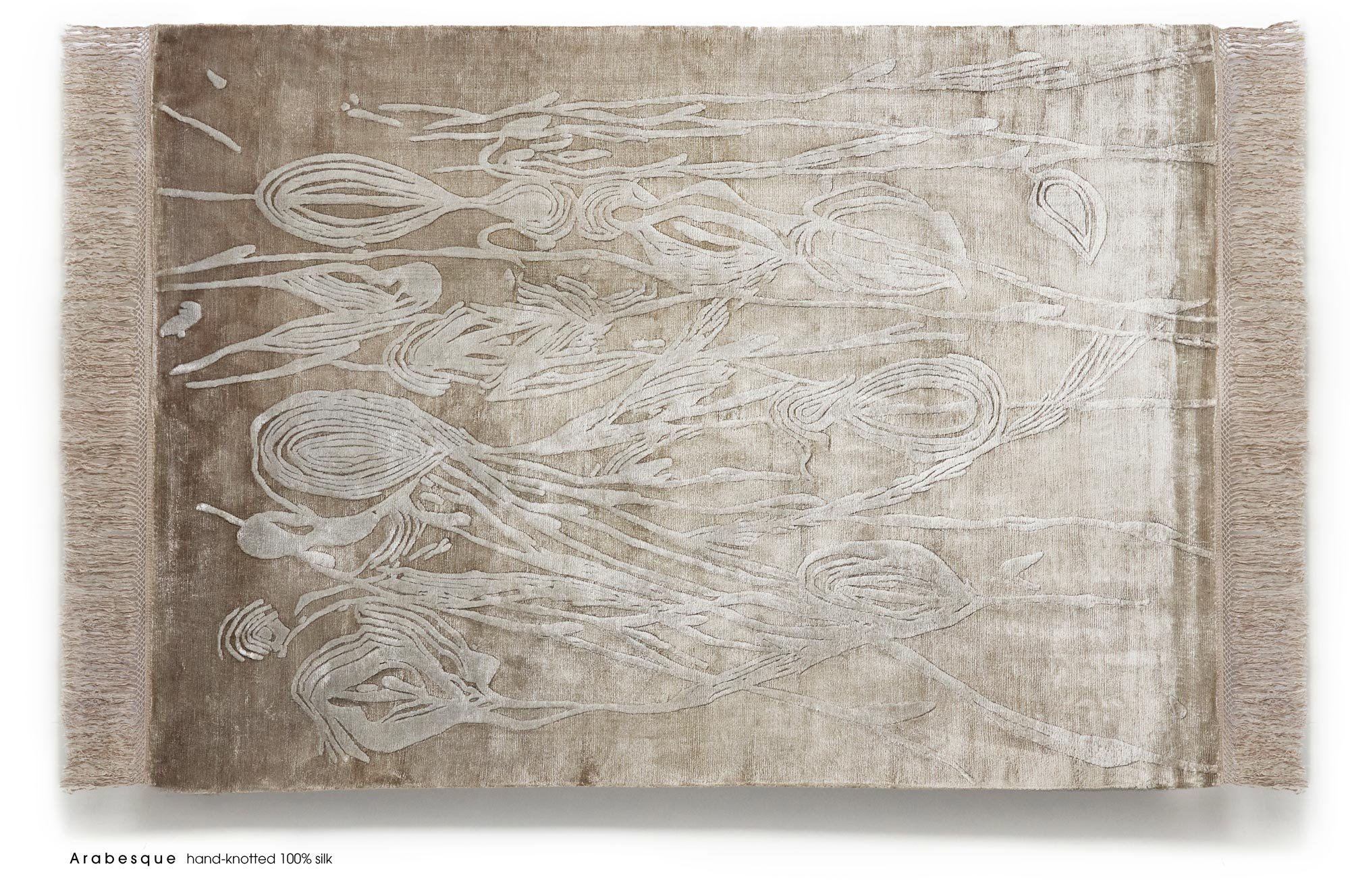 Do you have any plans for future rug collections?
I would love to do a collection where I explore sculptural shaped rugs with dimensional textures.
Do you have a favorite hotel?
Le Sirenuse in Positano, Italy.
Do you have a favorite vacation spot?
Among my favorites are southern Italy, Vienna and the little medieval towns in southern France (Èze, Saint-Paul de Vence, Provence).
Which interior designers currently inspire you?
Kelly Behun, Bill Sofield and Joseph Dirand.